Ethos and Values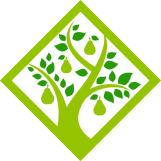 As a school family, we inspire our young minds to think critically and unlock their full potential for now and in the future.
Learning together we grow as one, ensuring each child achieves their potential and feels happy and safe in school, with differences celebrated.
Our school values underpin the great relationships that develop at our school and supports us in maintaining the calm, respectful and collaborative community for our children. High aspirations of all learners is an outcome of our embedded values. They equip our children with the skills to continue their learning journey and achieve their own personal goals and aspirations.


Our values are:
Pride
Ambition
Kindness
Creativity
Collaboration