PTA
Friends Of Peareswood
The Friends of Peareswood is an organisation run by volunteer parents of Peareswood Primary School.
 All parents automatically become members of the PTA when they join Peareswood.
 Getting involved with the PTA is a great way of getting to know other families and school staff whilst making
a contribution to the quality of school life. Children love seeing their parents in school. By getting involved,
you can benefit them, improve their educational environment and make friends too.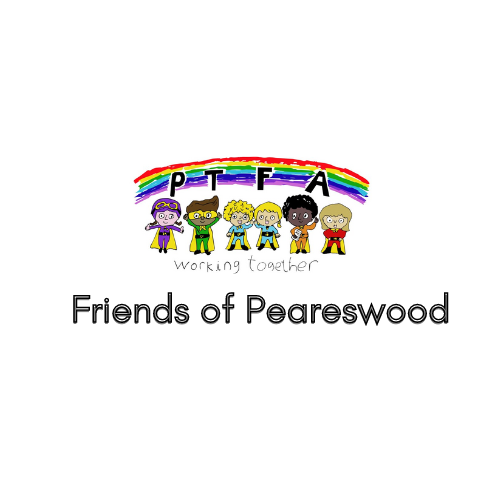 Christmas Fair
Friends of Peareswood are proud to announce that we will be having Mr & Mrs Santa this year in our very own Grotto put together by us.
Every child that purchases a ticket £2.50 will get a meet and greet with them, unlimited photos on your very own smart phone or camera and a Christmas present given by Santa himself!
Also on the evening we have our community Christmas market with food, drinks, market stalls run by local businesses and much more.
Entry is free to the market however as mentioned ticket sales for santa's grotto. Please visit the PTA team in KS1 playground everyday after school between 13th-24th November.
From Friends of Peareswood we would like to wish you all very merry Christmas and a wonderful new year.